Norm Fisher, Team Lead, and Marketing Specialist
Licensed in 1993, Norm brings a wealth of experience to TeamFisher. He has worked in every imaginable capacity
including sales agent, office manager, team leader, broker and now, broker/owner.

Norm is known for his passion for technology and can most often be found exploring and experimenting with the next big thing in real estate marketing. He was the first Saskatoon real estate agent to promote a home online and has been an early adopter of new technologies ever since. "Everything about this business has changed over the past 20 years, and it will happen again in the next ten. An open mind and a curious attitude are all that's needed to continue to find new ways to serve our clients by delivering a faster, smoother, worry-free transaction," says Norm.

In his spare time, Norm enjoys Crossfit and cycling, some years accumulating over 2,000 kilometres on the road. He's a strong supporter of the Royal LePage Shelter Foundation and enjoys raising funds by joining fun, fitness related initiatives like the Grouse Grind for Shelter. In 2015, he trekked the Peruvian Andes to Machu Picchu. In 2017 he walked the southern highlands of Iceland across mountains, sand, snow, ice, lava fields and forest for seven days. Collectively those initiatives raised over a million dollars for Canadian women's shelters.
Call or text Norm at 306-241-6676
---
Lyndon Neher, Sales and Service Specialist
As a former restaurateur, Lyndon is a host of hosts. As such, you can always expect a warm greeting and an accommodating attitude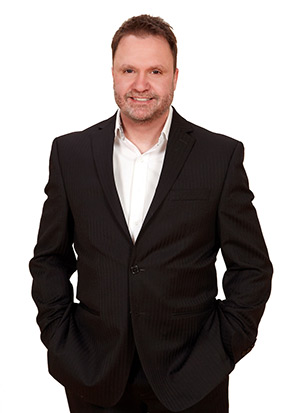 from him. Now in his eighth year of real estate sales, with hundreds of transactions behind him, Lyndon is a highly skilled negotiator and he also possesses a technical knowledge of the business that you won't often find in others.

"For most home owners, selling a home is a highly complex and emotional undertaking. In a typical household move, hundreds of decisions must be made and it's very easy for a seller to make a costly mistake without the proper advice. I most enjoy guiding them through that mine field to a successful closing on excellent terms," says Lyndon.

Lyndon also serves as head chef in his own home, often responsible for preparation of the major meals. He appreciates good wine and great beer, having the uncanny ability to recognize a flat brew from across the room.


Call or text Lyndon at 306-380-9090
---
Brett McClelland, Sales and Service Specialist
Brett's real estate career began seven years ago when he took a position with Point2 Technologies, one of Canada's leading home
search sites, as a programmer and web developer. After buying his first home at just 23 years of age, Brett knew exactly what he wanted to do next, and he began studying to become a real estate agent.

"I'm a people person, first and foremost; and this is the first career I've ever had that allows (and necessitates) me to utilize my natural and learned skills. I feel that dealing with, and helping people comes naturally to me, and I feel like I'm finally doing what I was born to do, which is helping to guide people through the most financially crucial decisions in their lives," says Brett.

When he's not busy working with clients, Brett enjoys traveling, making music as a drummer and a DJ (the one and only Bobby Tables, baby!), listening to music from pretty much any genre, his dogs (a chihuahua and a Shepherd-Collie cross), video games and card games.
Call or text Brett at 306-260-7086
---
Michelle Butler, Sales and Service Specialist
Having been actively involved in the real estate industry for the past 8 years, Michelle has acquired a bank of knowledge and expertise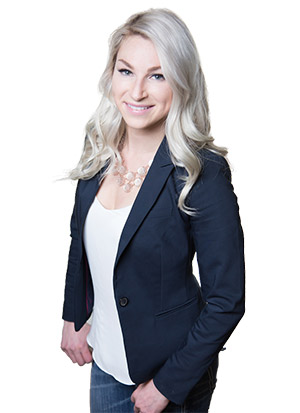 that offers an edge to her clients. Her extensive background in real estate administration, property management, and customer service arms her with tools other few agents have

When she can squeeze some extra hours into the day, Michelle dedicates her time to her other passions which include her family, her friends, cooking, baking, fishing, skiing, hiking, and fitness. She may not look like it, but Michelle is also nationally qualified as a competitive powerlifter. Hard working, determined...and she can lift more than most people we know.
Most recently, Michelle was honoured by the Saskatoon real estate community as the 2016 recipient of the Harry Janzen Memorial Award. This annual award is presented to a "registrant in organized real estate who is a true professional in the eyes of the membership and the community, a member in good standing and nominated by their peers. This individual projects a positive image for organized real estate demonstrating a high level of business ethics and character with regular attendance at SRAR functions including Education Days and special meetings."
Call or text Michelle at 306-491-7725
When it's time to visit TeamFisher
Our office is located downtown Saskatoon, in the historic Rumley Building at 203-224 Pacific Avenue (S7K 1N9). Take the commercial entrance on Pacific to the second floor. There is free parking available in the parking lot at the corner of 24th and Pacific. Use one of the spots marked with a Royal LePage Vidorra logo.