Welcome to the Holliston Area of Saskatoon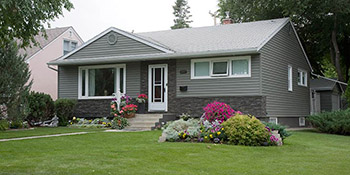 Holliston is a residential neighbourhood located in southeast Saskatoon. Nearly half of its roughly 1,500 homes were built prior to 1960 and most of the remaining development was completed during the ten-year period that followed. Just over fifty percent of the homes in the area are single-family detached houses with the balance of the housing stock being low-rise apartments, detached duplexes, and town houses.
There is only one school in the area, Holliston School, an elementary school in the public system.
The Holliston area offers roughly seventeen acres of green space across four public parks. Available amenities include baseball and basketball facilities, a soccer pitch, numerous playgrounds, walking paths, a tobogganing hill, outdoor skating, a paddling pool and George Ward Swimming Pool.
Only Grosvenor Park sits between the Holliston and the University of Saskatchewan campus.
---
Homes for Sale in Holliston, Saskatoon
Reviews of Holliston
Attached is a list is of what I love about the Holliston area in Saskatoon. Of course, what one looks for in a neighborhood will vary with your age and stage in life, but once in awhile you can find a neighborhood that will fit you and your family for a good long time. I think Holliston is that kind of neighborhood!
• Ambience: Many of the streets are lined with magnificent trees and established, abundant plant growth. The bulk of the home construction in this area was completed from 1946 until about 1970. Our house, as well as most of the streets on our crescent, were built in the early 1960's and are of good, solid construction. The crescents have relatively large lots, with wide, easily accessible alleys between them. One of the many advantages of having these types of lots is that it gives a feeling of privacy and quiet, even in the city. Traffic on the crescents is slow, which is a major advantage with children and/or pets. The vast majority of homes in the neighborhood are well-maintained, and people obviously take pride in their dwellings.
• Convenience: Near the intersection of Preston and Taylor, we are within walking distance of many parks, schools, community centres, pools, spray parks, rinks, and libraries. Market Mall, which is also within walking distance, includes a grocery store (Safeway), a pharmacy (Shoppers' Drug Mart), and a medical clinic. A short distance North on Preston Avenue will take you to 8th Street, which has access to many local amenities. Four or five blocks East on Taylor gives access to Circle Drive, which makes getting pretty much anywhere in the city accessible by car. Access to the University by transit is less than a block away, and will generally get you there in about ten minutes.
• Neighbors: I will be the first one to say- we have fantastic neighbors! Many of them came to greet us shortly after we moved in and were quick to make us feel at home. There is a great mix of community in this neighborhood. If you have a family, there are lots of friends for your children to play with but this really appears to be an area where people stay well after their children may have left the family "nest". Many of the retired folks have gorgeous gardens and are quite willing to share knowledge about how to get your own garden looking fantastic.
• Present and Future Developments: Storm/sewer replacements and upgrading in this neighborhood has been extensive, with the bulk being completed in the summer of 2010.
Jennifer
---