Welcome to the Pleasant Hill Area of Saskatoon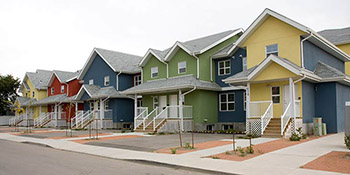 Pleasant Hill is a core area on the west side of Saskatoon. While primarily a residential neighbourhood it does have substantial commercial components along its 22nd Street boundary and several blocks on 20th Street have retail outlets. It's also home to St. Paul's Hospital.
Dwellings in the area were built over an extended period of time. Approximately 300 homes existed prior to 1946 and another 1,400 were built over the four decades that followed. More than 900 of the 1,770 homes that exist today are apartments and Pleasant Hill has the lowest percentage of home ownership of any of Saskatoon's neighbourhoods. It remains one of a few Saskatoon areas where homes are most affordable.
Pleasant Hill is home to two elementary schools. St. Mary Community School provides instruction to children enrolled in the catholic system while the public school board operates Pleasant Hill School.
The area has five public parks that offer nearly twenty acres of green space for area residents. Recreational amenities include baseball, basketball and volleyball facilities, playgrounds, outdoor skating rinks, walking paths and a paddling pool.
Pleasant Hill has been a target for revitalization and renewal since early 2007. A series of links at the bottom of this post provide some history for those wishing to learn more about the redevelopment plans for this area.
---
Homes for Sale in Pleasant Hill, Saskatoon