TeamFisher's Featured Listing
Welcome to the University Heights Area of Saskatoon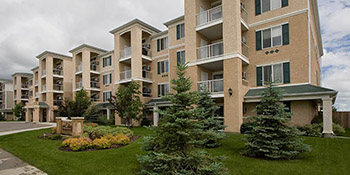 Situated in northeast Saskatoon, the University Heights Suburban Centre is a mixed-use development made up of medium and high-density housing (town homes and low-rise apartments), commercial areas and civic facilities including a sports centre (Sasktel Sports Centre) which has a full-sized indoor soccer field, two indoor smooth surface fields and two outdoor fields used for both soccer and football.
The area is home to two high schools which serve the surrounding communities. St Joseph High School, which is operated by the catholic school board opened in 1996. The public school, Centennial Collegiate opened more recently in 2006.
The area offers over sixty acres of public park space in two major parks. Recreational amenities include baseball, basketball, soccer, and tennis facilities, playgrounds and walking paths.
University Heights is one of just a few Saskatoon neighbourhoods with no single-family detached homes. It tends to attract higher income earners who enjoy the freedom to come and go with fewer security and maintenance concerns that might be associated with a detached home.
---
Reviews of University Heights
The construction of condominiums has been phenomenal since we downsized to one about 6 months ago. We are in walking distance to almost anything that we could need. Most of the complexes are 55+ residents, the neighborhood is very peaceful and quiet, and the park-like view is wonderful. It's simply the best.
Lynne
---
Homes for Sale in University Heights, Saskatoon